09.10.21
In The News
Electric bus to smash its own world record on Vancouver-to-Kelowna trip
Published by KamloopsNow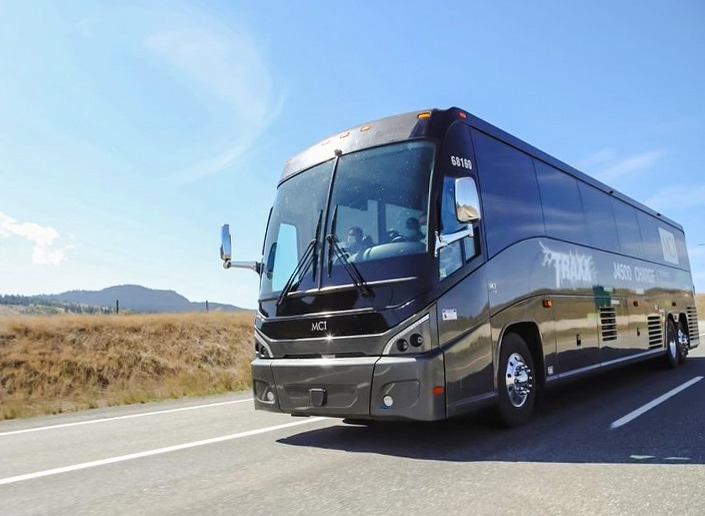 (UPDATE: Sept. 8 @ 3:30 pm)-TRAXX Coachlines plans to smash its own world record by pushing an electric bus to its limits on a Vancouver-to-Kelowna trek.
Last week, TRAXX, which has offices in Kelowna and Kamloops, set a Guinness Book of World Records milestone with the J4500 Charge, 56-seat motorcoach travelling 356 kilometres from Kamloops to Delta with an elevation gain of 830 metres between Kamloops and the Coquihalla Summit on the Coquihalla Highway.
On Tuesday, Sept. 14, TRAXX expects to best its own world record with an arduous 384 kilometre trip from sea level in Vancouver to Kelowna via the Coquihalla and Okanagan Connector highways.
The attempt will include two incredible climbs to the 1,244-metres-above-sea-level Coquihalla Summit and the even loftier 1,733- metre Pennask Summit on the Connector between Merritt and West Kelowna.
"It is exciting," said TRAXX director of business development Steve Ceron.
"This trip will be more difficult with the length, but mostly the elevation climb. (It's) a longer run and higher climb."