09.17.21
In The News
MCI electric coach sets new world record on Vancouver-to-Kelowna trip
Published by KamloopsNow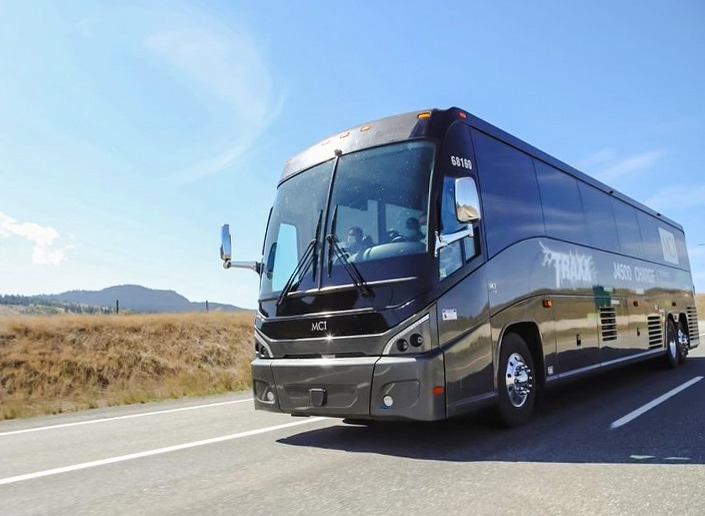 (UPDATE: Sept. 17 @ 11:30 am) – This TRAXX Coachlines electric bus truly is amazing.
This week it set its second world record in 14 days by climbing higher and driving longer than any other electric bus ever has before.
The latest record was set on a 384-kilometre ride from Vancouver, at sea level, to Kelowna via the Coquihalla and Okanagan Connector highways.
The haul also included two massive elevation climbs, to 1,244 metres above sea level at the Coquihalla Summit and 1,733 metres at the Pennask Summit on the Connector between Merritt and West Kelowna.
TRAXX, which does bus charters and tours from its hubs in Kamloops, Kelowna, Vancouver, Calgary, Edmonton and Medicine Hat, plans to integrate more battery-electric buses like the Winnipeg-made Motor Coach Industries 56-seat J4500 Charge into its fleet of 240 buses.