05.17.21
In The News
MCI Launches E-Coach Duo for North America
Published by ABC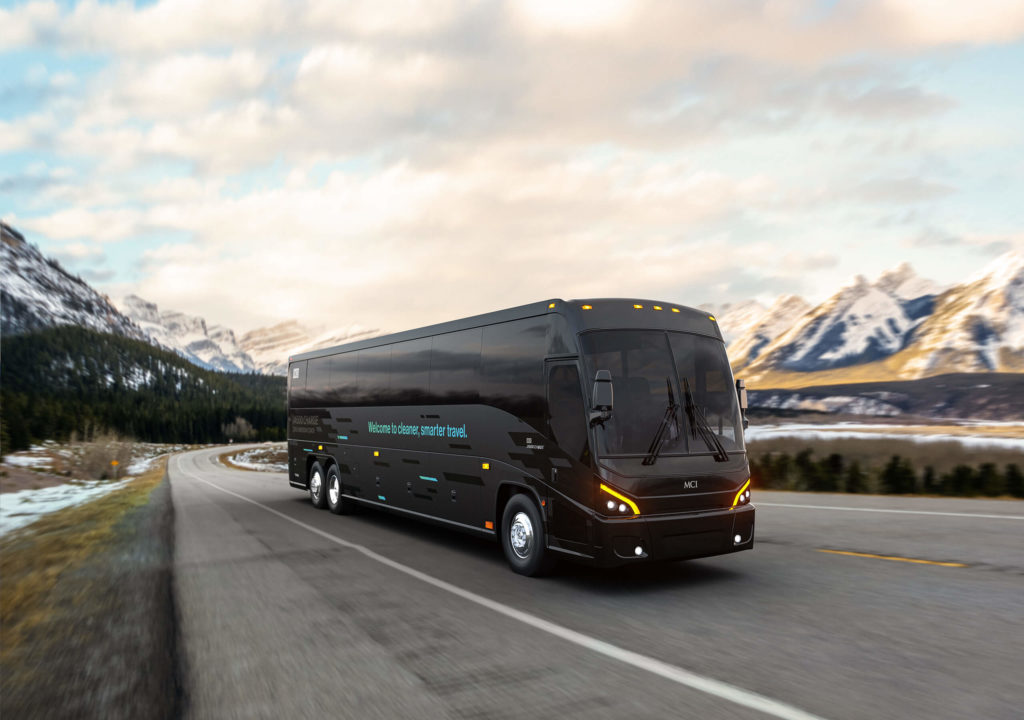 TWO NEXT-GEN battery-electric coaches now bolster NFI Group subsidiary MCI's e-bus range, with the D45 CRT LE Charge and J4500 Charge models launched for the North American market, recently.
In unveiling its new zero-emission commuter coach, the D45 CRT LE Charge – also with innovative and functional low-entry vestibule 'Harge' – comes at a time the company also launched its new D series of coaches.
Leveraging high-torque electric drive systems for operation at highway speeds and plug-in battery charging – to fully in less than three hours – the battery-electric D45 CRT LE Charge, "…builds on MCI's legacy of reliable mobility and harnesses three major innovations," MCI states.
It exhibits design advancements of the next generation D series; introduces MCI's innovative low-entry vestibule; and integrates proven 'Charge' technology propulsion from New Flyer, it explains.
"With the D45 CRT LE Charge marking our fourth EV introduced in 2021, NFI is undeniably leading electrification of mass mobility – the ZEvolution," said Paul Soubry, president and CEO of NFI.
"The new battery-electric D45 CRT LE Charge follows MCI's introduction of the J4500 Charge, New Flyer's Xcelsior Charge NG and ARBOC's Equess Charge – all leveraging shared EV technology.
"Together, NFI's market-leading portfolio is enabling scalable zero-emission deployment across North America," he explained.
EASE OF ENTRY
The fully accessible D45 CRT LE Charge is a high-performance electric coach leveraging enhanced regenerative braking and next-generation, high-energy batteries that deliver more than 170 miles (approx. 274km) of range in the 389kWh model, and more than 230 miles (approx.370km) in the 544kWh model, the company confirms.
"We designed the zero-emission D45 CRT LE Charge with accessibility and passenger experience top of mind, and delivered on unprecedented ease of entry and exit with a patented low-entry vestibule, a seating area and ramp that significantly improves dwell time, and improvements in the ride experience for passengers with mobility needs," said Chris Stoddart, president of New Flyer and MCI.
"Whether your goal is emissions reduction, lower operational costs, or to expand commuter express service, this coach delivers one of the safest, most comfortable, sustainable, and flexible mobility solutions available."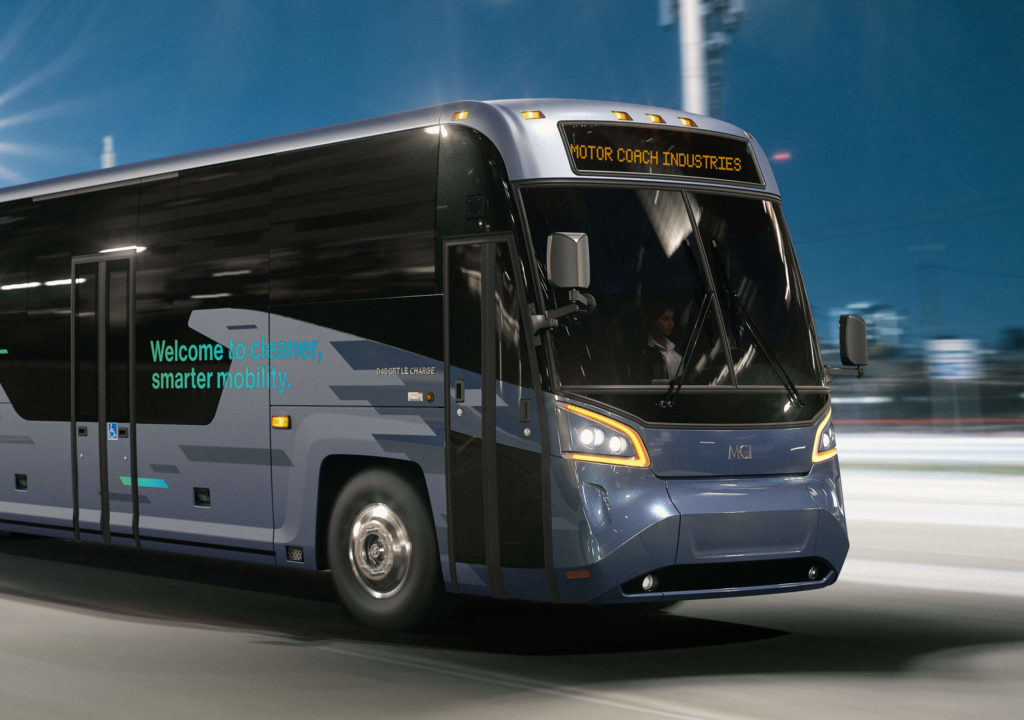 ON-ROAD LUXURY
MCI also recently unveiled its first battery-electric zero-emission luxury coach for the North American market: the J4500 Charge.
According to the company, the new luxury coach provides unmatched design, EV performance, passenger experience, warranty, and infrastructure support.
The J4500 Charge – a zero-emission version of the industry's best-selling J series tour and charter luxury coaches – leverages EV technology from New Flyer and delivers more than 200 miles (approx. 322km) of range, while also delivering enhanced safety features, MCI explains.
"NFI has pushed EV and automated innovation forward, and today we achieve another milestone in our technology roadmap through the launch of MCI's first battery-electric luxury coach," said Soubry.
"With the unveiling, MCI further expands NFI's market-leading portfolio of zero-emission vehicles and continues our ability to lead the ZEvolution."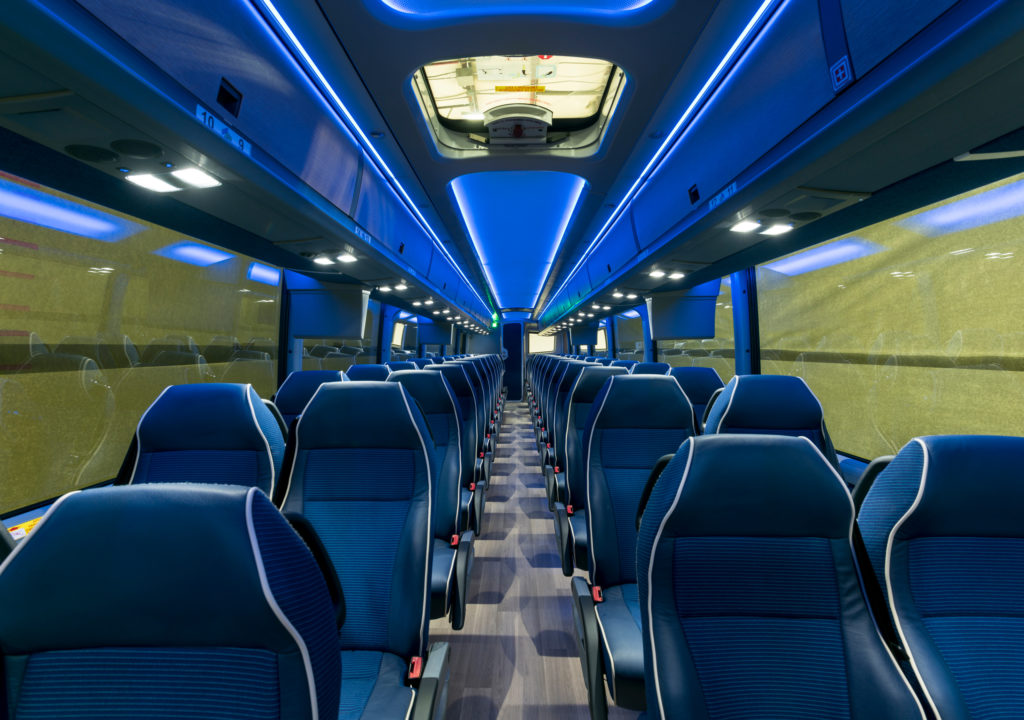 TOUR AND CHARTER
MCI's J4500 Charge incorporates advanced technology to power its high performance, including optimised battery placement for weight distribution and handling; enhanced regeneration for energy recovery and greater efficiency; exceptional torque and 'gradeability' for smoother, more powerful operation; and next generation, ethically sourced high-energy batteries that deliver more than 200 miles of range, MCI confirms.
According to the company, it is perfectly suited for use by tour and charter, employee shuttle, and executive coach operators looking to lower their emissions and total operating costs while maintaining the luxury and passenger experience that has defined MCI for decades.
"Our J4500 Charge was made for high performance through unmatched design, with each detail developed to provide an exceptional passenger experience while supporting zero-emission travel with clean, safe, reliable mobility," said Stoddart.
"With fully customisable interiors, the industry's best warranty coverage, and expert infrastructure support offered through NFI's Infrastructure Solutions team, the J4500 Charge is leading the next generation of travel," he stated.
The J4500 Charge features brighter, more spacious interiors with industry-leading legroom, the company confirms.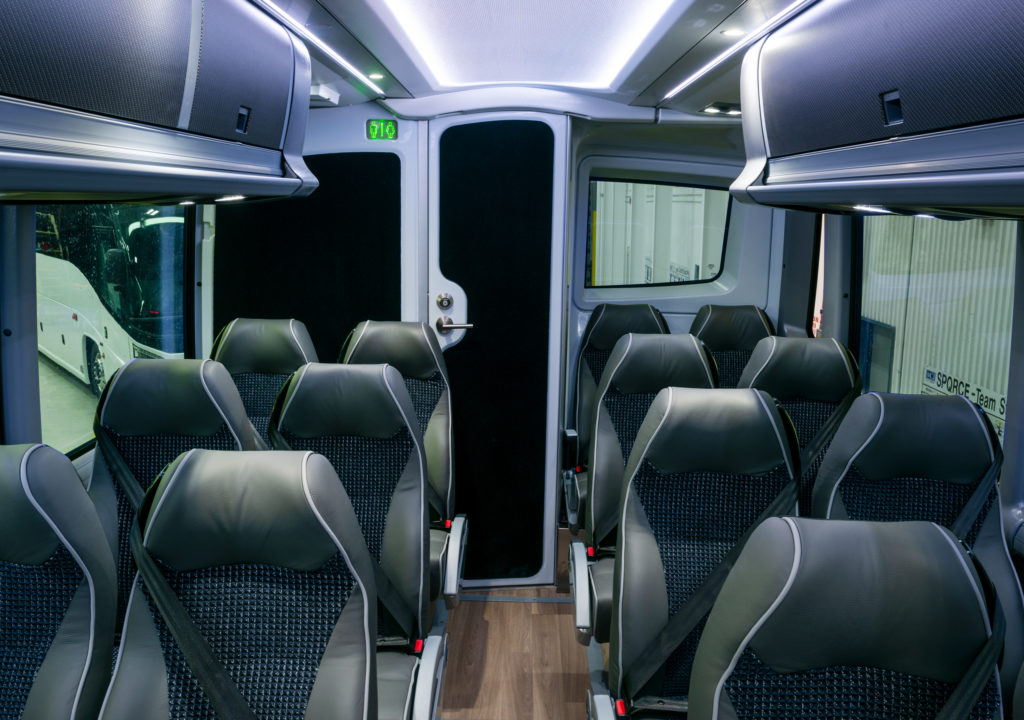 "We successfully completed prototype testing of our J4500 Charge in 2018, and since then have continued rigorous field testing of MCI's battery-electric performance to prove operation through virtually any condition," said Brent Maitland, MCI's vice president of Private Sector Sales and Marketing.
"And, not only do our EVs include the industry's best warranty at 30 months, they are supported by NFI's field tech army – North America's most extensive bus and coach service and support network – with 24/7 roadside assistance to support operators any time of day."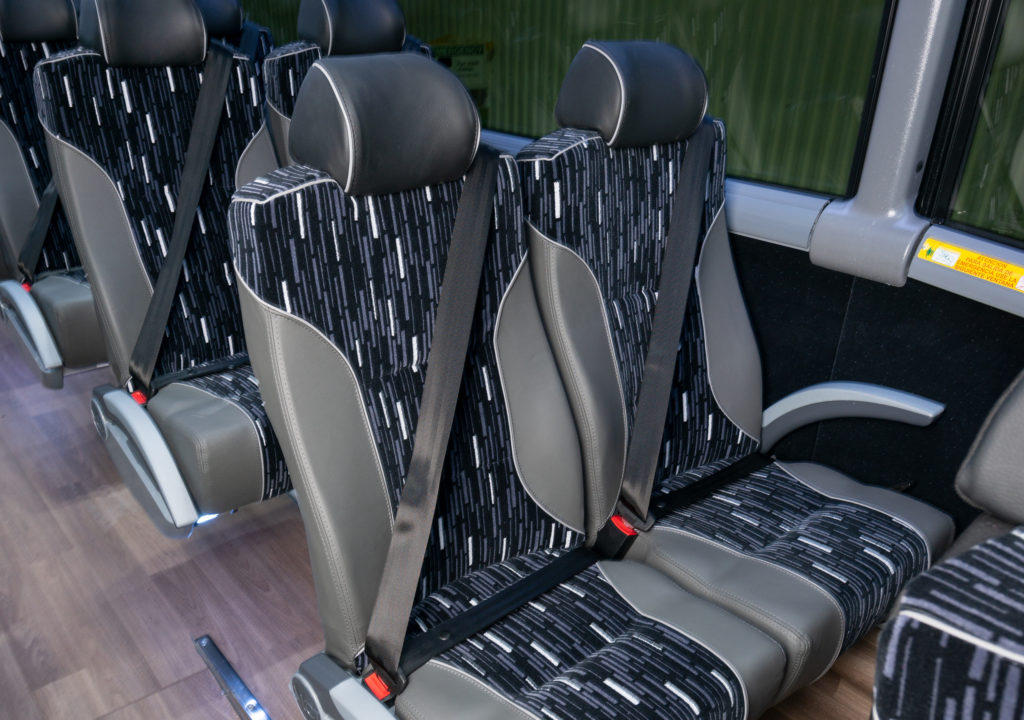 IMPROVED CABIN
Alongside the D45 CRT LE Charge and J4500 Charge, MCI introduced the new D series – marking the, "…next generation of MCI's commuter vehicle and evolving the iconic and Number 1 best-selling coach model ever with modern design," the company states.
MCI incorporated customer feedback to, "…revolutionise design while maintaining quality, safety, workhorse reliability, and comfort at highway speeds," it adds.
The new D series incorporates common systems and production, a stainless steel frame for maximum durability, and modern styling that provides an unmatched passenger experience, including improved cabin space and legroom, reduced cabin noise, a curved 'step well' for easier entry and more ergonomic driver cockpit and improved ride quality, it explains. Together, these features lend lower operating cost, MCI says.