05.17.22
In The News
Looking for Inmate Security Transport Vehicles?
Published by National Bus Trader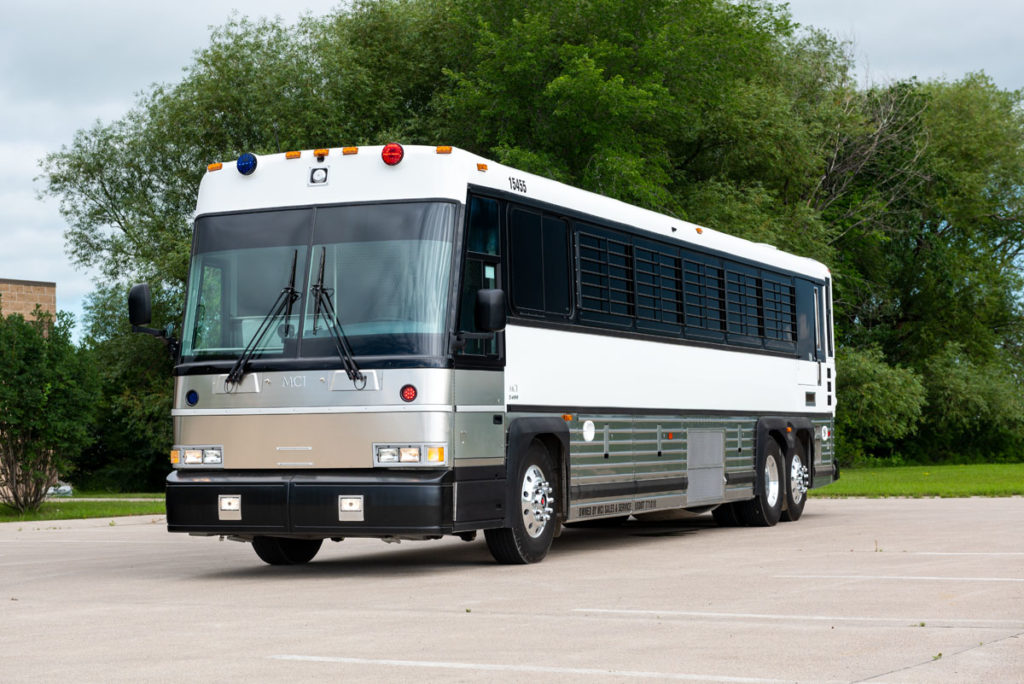 Did you know NFI offers Inmate Security Transport Vehicles (ISTV)? Meet NFI's ISTV coach sales expert, Lee Kemp, who leads national prisoner transit sales in North America. Kemp is a 10-year veteran of MCI and a long-term veteran of the coach industry, having spent more than 45 years maintaining and operating coaches and more than 20 years in executive and board positions with Denver RTD. He volunteers 700+ hours annually with Colorado's law enforcement institutions, and was named the 2010 North American Salesman of the Year as well as APTA's 2012 Board Member of the Year.
Kemp leverages firsthand experience as a POST-certified police officer to work with officers requiring safe and secure travel on MCI's D4000 ISTV, one of MCI's workhorse D-Series coaches. The D4000 ISTV is a fully secured, heavy-duty inmate transport coach offering custom fittings that meet unique agency specifications, including movable barrier systems, custom designed containment barriers and cells, a rear officer position, window bars and shatter resistant windows, GPS tracking, onboard surveillance and more.
MCI is the only manufacturer in North America to provide customized, durable, turn-key, heavy-duty ISTV. To learn more, contact Kemp at [email protected].