06.30.22
Press Releases
Josephine Arrington promoted to Service Center GM for MCI's Northeast Region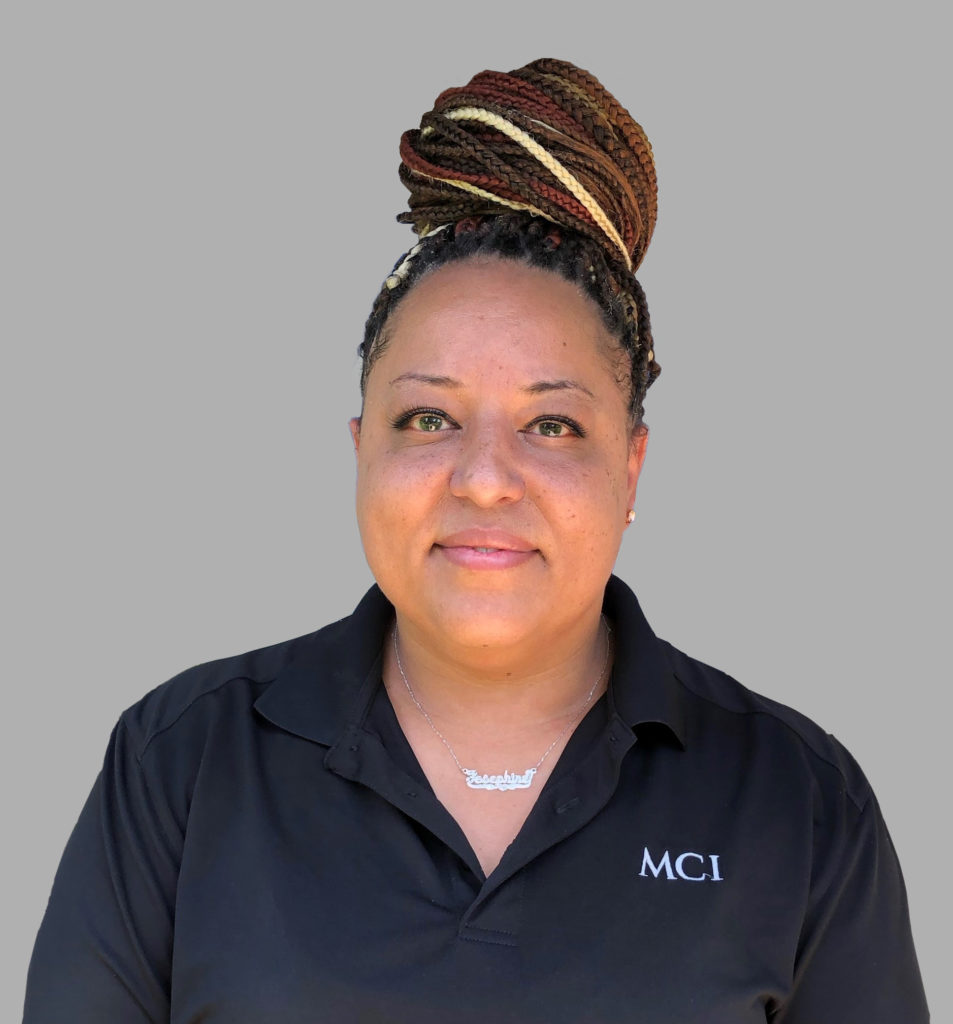 Des Plaines, Illinois, USA – June 30, 2022: (TSX: NFI, OTC: NFYEF, TSX: NFI.DB) Motor Coach Industries ("MCI"), a subsidiary of NFI Group Inc. ("NFI"), a leading independent bus and coach manufacturer and a leader in electric mass mobility solutions, today announced the promotion of Josephine ("Josie") Arrington to Service Center General Manager ("GM") in MCI's Blackwood, New Jersey facility. The promotion makes Arrington the first woman Service Center GM across NFI's extensive service center network. Arrington succeeds Tom Cole, who recently accepted a Regional Parts Manager position as announced earlier this month.
Arrington began her 15-year career with MCI in 2007 as a mechanic at the Blackwood facility while completing courses at Penco Tech, a top trade school in the region. She quickly excelled though service advisory roles before being promoted to Senior Service Provider, earned through hard work, high performance, and dedication. In her new position, Arrington will provide leadership to 20+ technicians, service advisors, and s parts team serving customers in the Northeast region.
"We are pleased to congratulate Josie on this deserved promotion. Through extensive service experience and superb customer-focused skills, Josie has been instrumental in serving MCI customers," said Patricia Ziska, Vice President of Private Sector Sales, MCI. "Leveraging this experience, she will lead the operations of MCI's Blackwood Service Center and continue to provide our customers with exceptional service in the Northeast region."
"Josie has exceptional qualifications, from people skills to highly specialized hands-on coach knowledge," said Steve Batho, Director, Service Centers, MCI. "Time and again she has proven her dedication to our customers, always going the extra mile. Our service center managers are a critical level of management in MCI's business, and Josie has built important relationships in one of our busiest service centers."
Before joining MCI, Arrington was a certified nursing assistant and served three years in the U.S. Army, where she intended to pursue nursing and train as a medical assistant. When the Armed Services Vocational Aptitude Battery ("ASVAB") test proved her capabilities as a mechanic, Arrington became an electrical systems specialist working on trucks at the Army base in Fort Leonard Wood, MO. "I wasn't surprised by the test results," said Arrington. "One of my grandfathers owned an automotive shop and my mother's father had a roofing business. I spent a good deal of time with him".
Arrington says customer service remains her highest priority. "Tom made sure I learned every part of the business, and prepared me for this position. One of the great things about MCI and New Flyer is our ability to network to get things done. Even when positions change, people stay, and the channels of communication are always there," said Arrington.
"We always try to get everyone in the shop to help our customers, no matter the status of our workload," Arrington explains. "Turnaround time on a coach isn't like that on cars. Coaches are our customers' livelihood, and our repairs have to be accurate and expeditious."
Working within customers' budgets, transparency in estimates and quotes are key to repeat business, Arrington says. "It's more than maintenance. We have known our customers for years and understand their businesses." To connect with Josie, email [email protected].
The New Flyer and MCI Service Center at 14 Harmon Driver in Blackwood, New Jersey, is one of the company's busiest service locations. Other New Flyer and MCI Service Centers are located in Ottawa, Montreal, Chicago, Dallas, Los Angeles and the San Francisco Bay Area. For more information on our service centers, visit mcicoach.com/service-centers.
About NFI
Leveraging 450 years of combined experience, NFI is leading the electrification of mass mobility around the world. With zero-emission buses and coaches, infrastructure, and technology, NFI meets today's urban demands for scalable smart mobility solutions. Together, NFI is enabling more livable cities through connected, clean, and sustainable transportation.
With 7,500 team members in nine countries, NFI is a leading global bus manufacturer of mass mobility solutions under the brands New Flyer® (heavy-duty transit buses), MCI® (motor coaches), Alexander Dennis Limited (single and double-deck buses), Plaxton (motor coaches), ARBOC® (low-floor cutaway and medium-duty buses), and NFI Parts™. NFI currently offers the widest range of sustainable drive systems available, including zero-emission electric (trolley, battery, and fuel cell), natural gas, electric hybrid, and clean diesel. In total, NFI supports its installed base of over 105,000 buses and coaches around the world. NFI's common shares trade on the Toronto Stock Exchange ("TSX") under the symbol NFI and its convertible unsecured debentures trade on the TSX under the symbol NFI.DB. News and information is available at www.nfigroup.com, www.newflyer.com, www.mcicoach.com, www.nfi.parts, www.alexander-dennis.com, www.arbocsv.com, and www.carfaircomposites.com.
About MCI
MCI is North America's public and private market motor coach leader. Products include the luxury J-Series (an industry best-seller for over a decade), the workhorse D-Series, and the brand new zero-emission luxury and commuter coaches: the battery-electric J4500 CHARGE™ and MCI D45 CRT LE CHARGE™. MCI also provides maintenance, repair, 24-hour roadside assistance, parts, and technician training through the industry's only Automotive Service Excellence (ASE) accredited and award-winning MCI Academy.
For media inquiries, please contact:
Lindy Norris
P: 320.406.3386
[email protected]
For investor inquiries, please contact:
Stephen King
P: 204.224.6382
[email protected]