Clean-diesel luxury coach.
Videos.
J4500 "Be"
J4500 Safety Systems
MCI J4500 Build
MCI Passenger Safety – English
MCI Passenger Safety – French
Travel in a whole new light
Unparalleled Elegance
Ultimate curb appeal, Unparalleled Quality
Mechanically improved, aesthetically redesigned to fit perfectly into your existing fleet
Expert Engineering
Strong full stainless steel frame that resists the elements and provides dependable long-term structural integrity
LED Headlamps, Daytime Running Lights and Turn Signal
Signature long-life LED front lighting features daytime running lights and turn signal in high-visibility amber; LED low- and high-beam cut through the night and the marine mist.
Robust lower structure
Robust lower structure with energy-absorbing front and rear bumpers
Tire Compartment
Spare-tire roller to improve ease of access and removal of spare
Swing-out Cooling Module
New swing-out cooling module with electric e-Fan system provides greater coach reliability, drastically reduces service time and improves fuel efficiency
Rear Window
Enhances passenger visibility and ambiance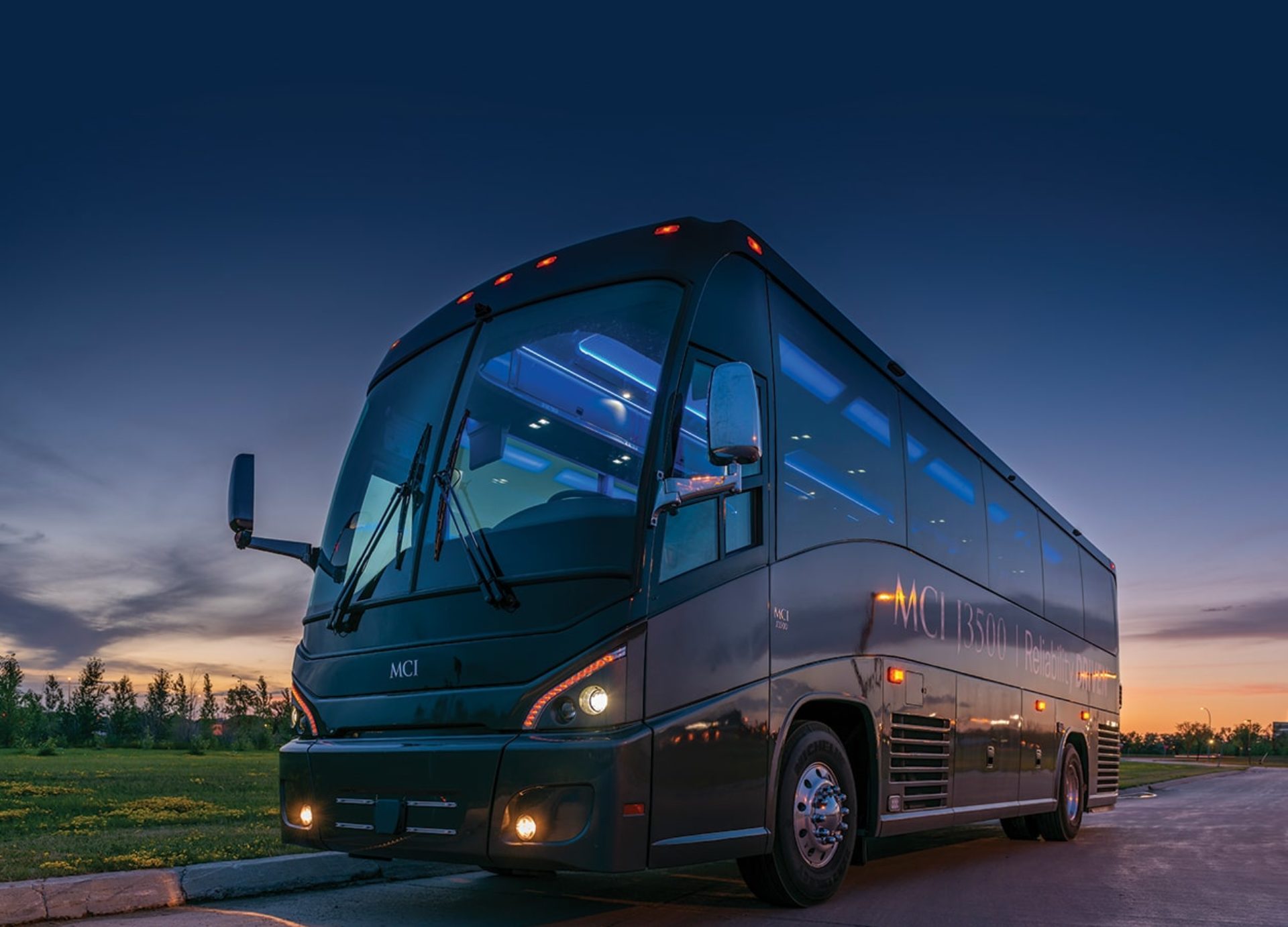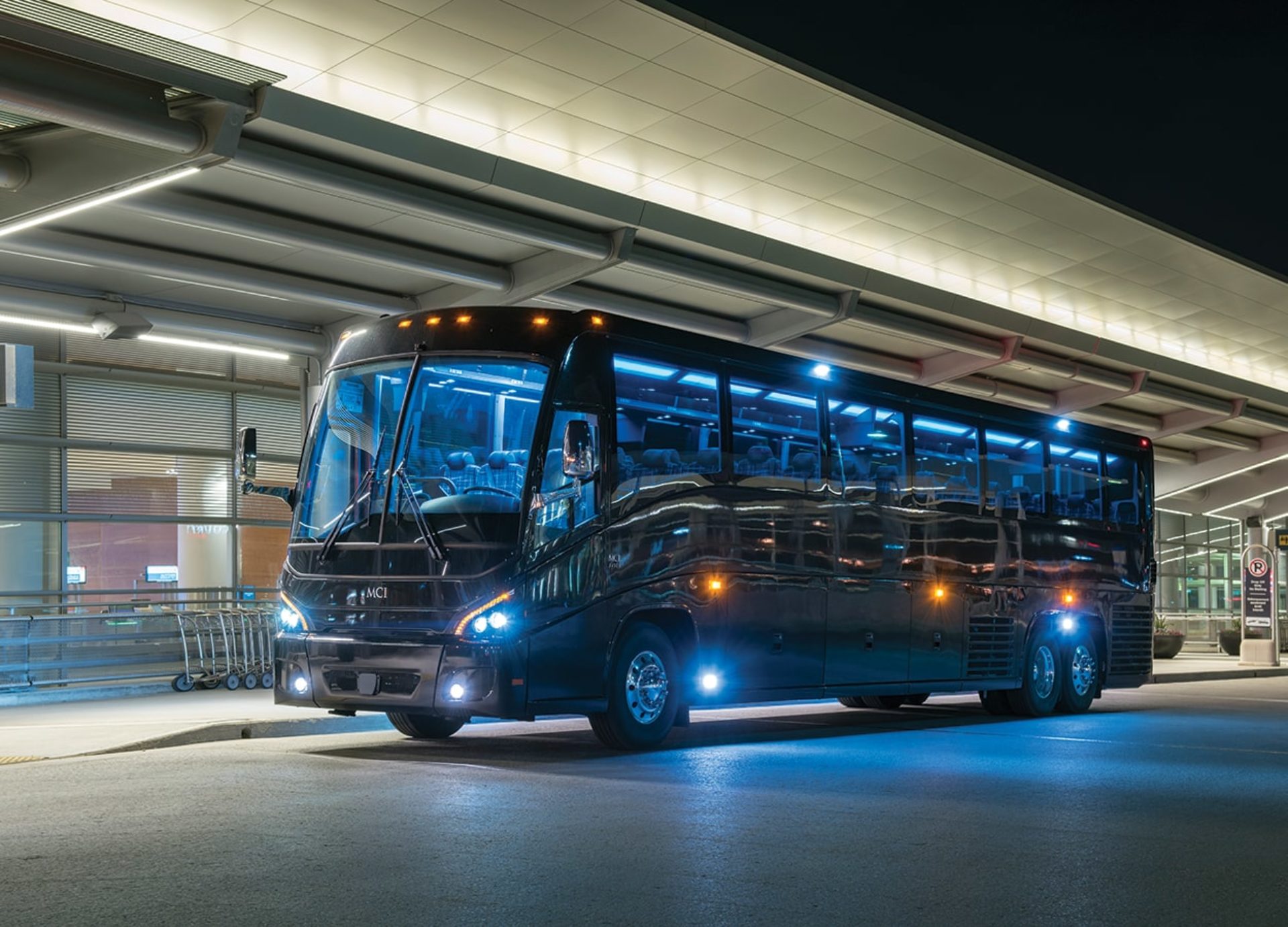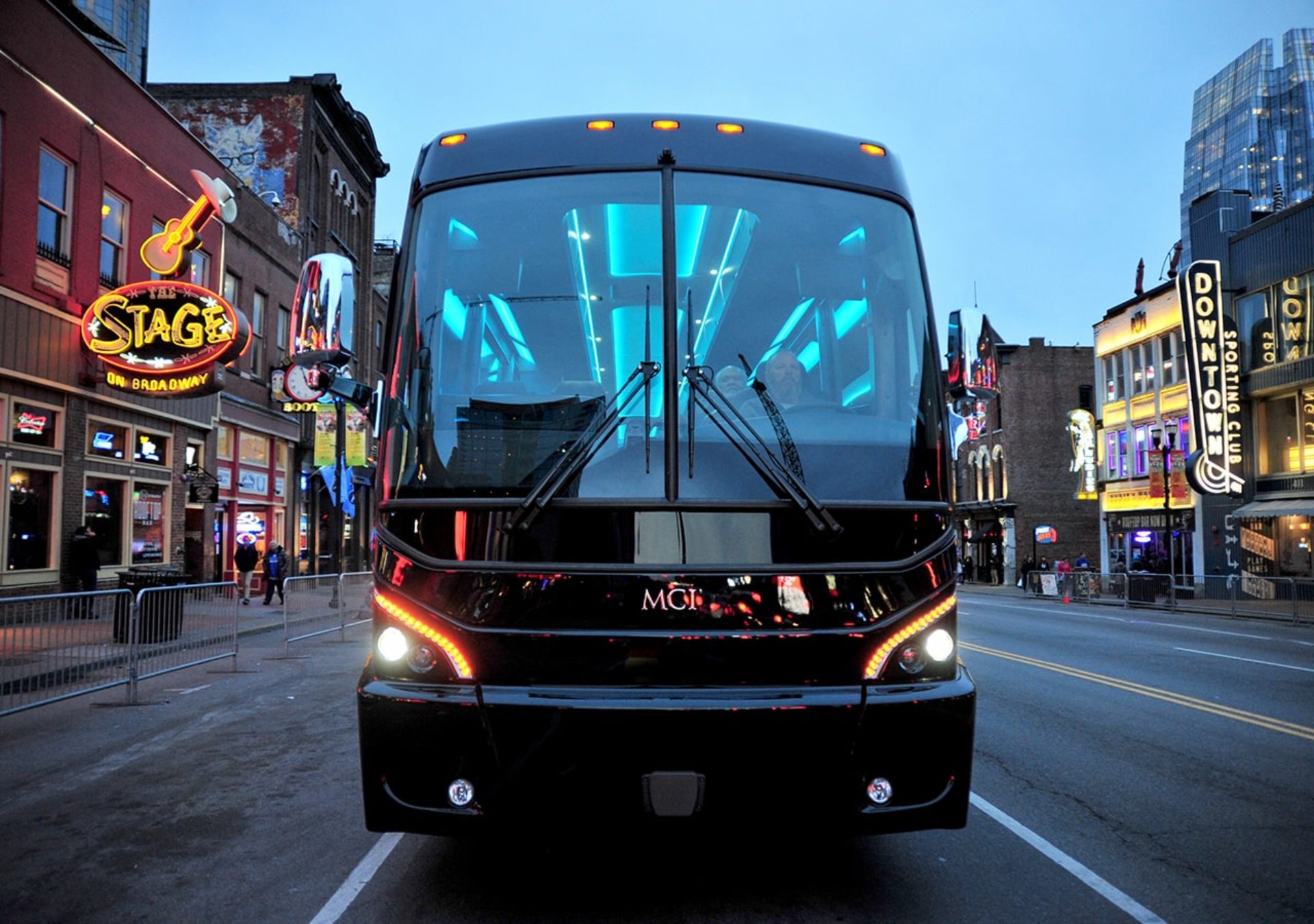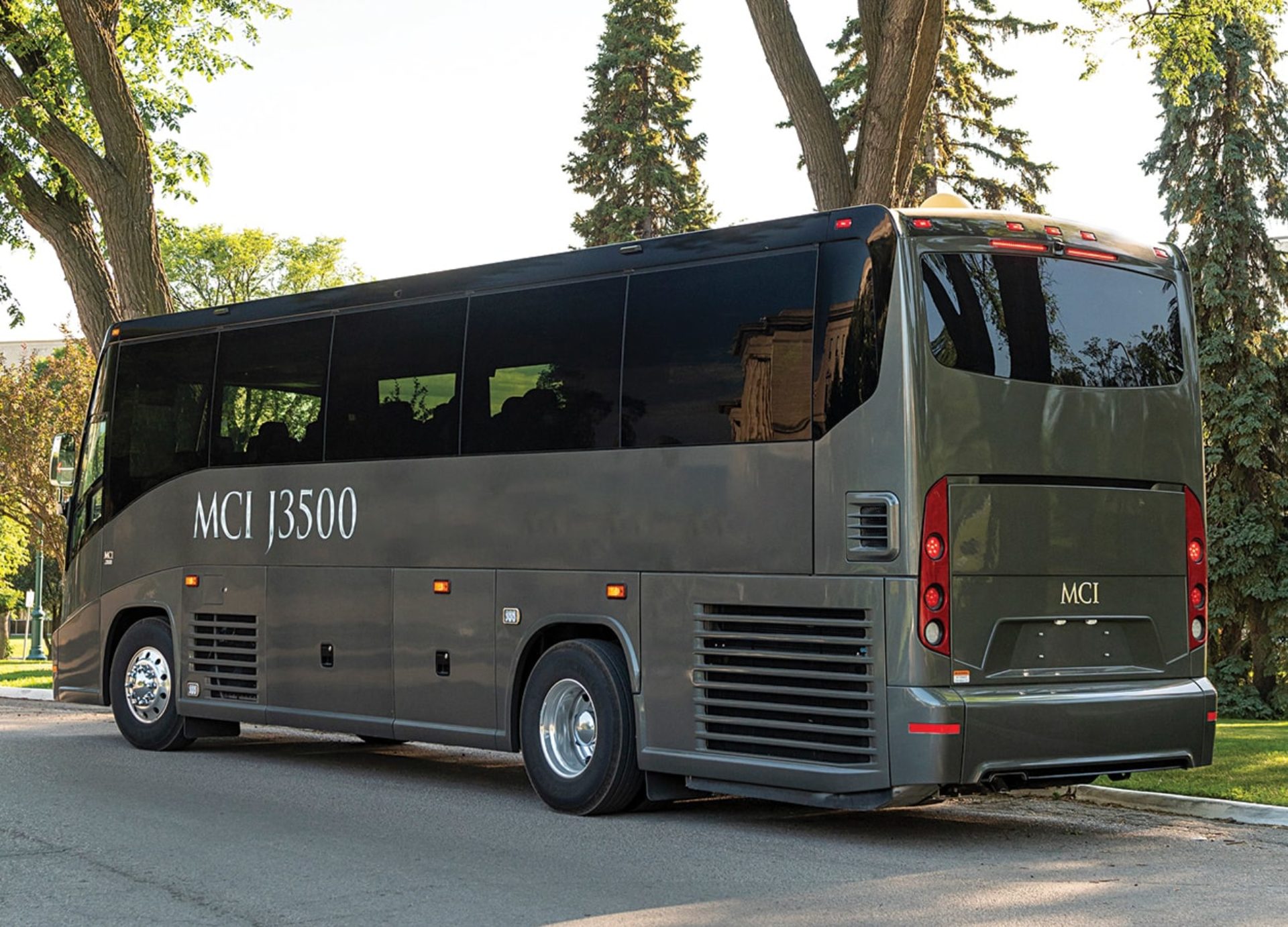 Ergonomic Cockpit
Switches within easy reach, better gauge visibility, increased driver legroom and toe kick
Spiral Stairwell
Aesthetically pleasing, aids ingress and egress with even step rise, illuminated for better visibility
Customizable Entry Light
Entrance LED puddle light with programmable logo capability
Enlightened Interior
Optional programmable and dimmable LED lighting, available in six color choices plus white, illuminate the stepwell and cabin, and are easily controlled from the driver's dash
Dimmable Ceiling Lights
All lighting is dimmable and easily controlled from the driver's dash.
Natural Light
Optional tempered glass emergency hatch becomes another source for natural light.
High-tech Amenities
15″ wide-screen HD monitors with new A/V system