03.02.22
In The News
Atlanta's ATL Unveiled MCI's Zero-Emission D45CRT LE CHARGE™ Coach
Published by National Bus Trader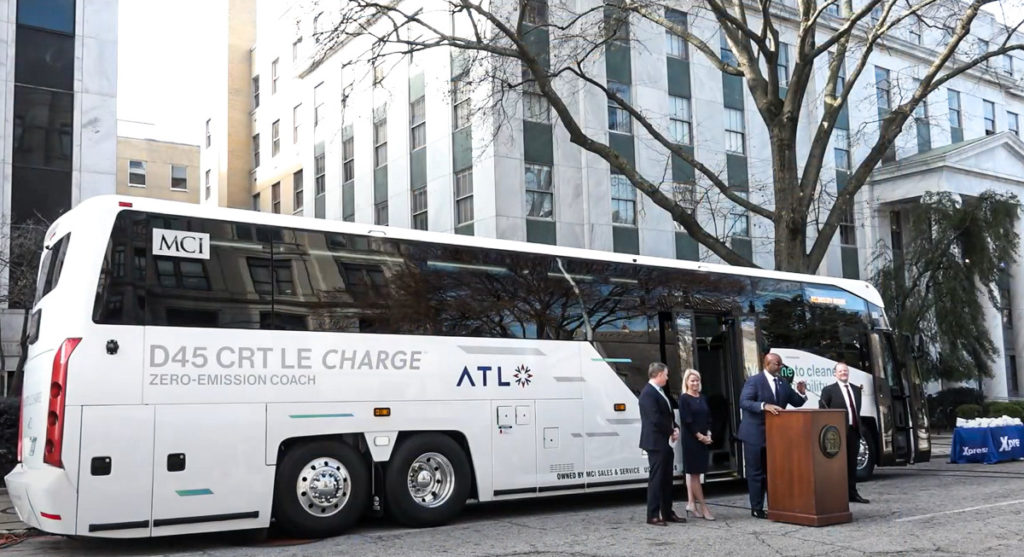 In December 2021, the Atlanta-Region Transit Link Authority (ATL) announced its electric vehicle partnership and unveiled MCI's zero-emission, low-floor D45 CRT LE CHARGE™ commuter coach, marking an historic moment in Georgia's transportation.
During the event, ATL presented its vision for Xpress Transit to connect Atlanta through more efficient and environmentally-friendly Xpress bus service, to reduce carbon footprint and improve air quality. Ultimately, ATL aims to strengthen Georgia as a national leader in the electric mobility industry.

ATL's purchase of 10 battery-electric coaches and 11 chargers was supported by the FTA Low or No Emissions Program funding.